Charter 100% clean Greens Switzerland: ingredients excluded from our products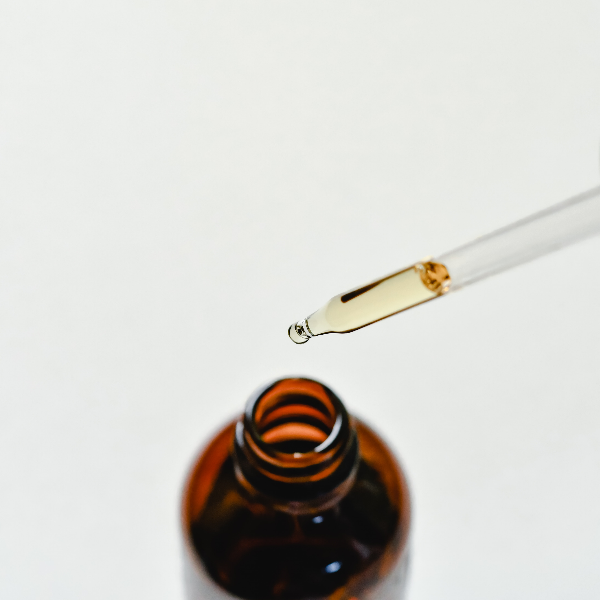 Cosmetic analysis platforms
(Yuka, INCI Beauty, etc.) are unanimous: the products Grangettes Switzerland contain no controversial ingredients and all get excellent rating. It is not due to chance but to a reliable and conscientious design.
Our Swiss brand has a mission to offer effective care products, providing sensory pleasure, at the cutting edge of technology, respectful of health and harmless to the environment.
This article provides an update on the controversial ingredients and on the quality chart Grangettes Switzerland: 100% clean.
Sensory formulations and no superfluous ingredients
Texture, smell, ease of application: taking care of yourself must be a pleasure, and the sensoryness of cosmetic products is a priority at Grangettes Switzerland. Without adding controversial ingredients.
For example, our creams are colorless and therefore white, transparent or colored by an active ingredient.
Only natural colors from active ingredients can give our products a pretty color, such as vitamin B12 (listed for its healing action, and for the prevention of skin aging), contained in the soothing face cream, which colors it with a pretty pink complexion.
Ingredients excluded from our formulations
Many ingredients from conventional cosmetics are the subject of scientific controversy, and we have chosen to ban them from all of our formulas. We strictly exclude any component that is irritating, allergenic or dangerous to health.
Phenoxyethanols
Phenoxyethanol is very often used in the cosmetics industry as a stabilizer and preservative, despite the fact that scientific documentation unequivocally demonstrates its toxicity.
We decided to replace it with preservatives accepted in organic and obtaining the best marks on all analysis platforms and in the scientific literature: caprylyl glycol, ethylhexylglycerin and sorbic acid. Phenoxyethanol is prohibited by the majority of organic cosmetics labels, being a toxic endocrine disruptor, very poorly biodegradable, irritating and allergenic for the skin.
Parabens
Although parabens are authorized, we have also decided to ban them from our formulations. Some scientific studies have shown that they lodge in body tissues, which could be linked to certain diseases, such as breast cancer. On the other hand, parabens are endocrine disruptors and could have an impact on precocious puberty, infertility, or childhood obesity.
Silicones
Silicones do not heal: they mask and prevent the absorption of beneficial ingredients, forming a clogging barrier. Widely used in conventional cosmetics, they give the skin a velvety appearance, and a shiny and soft texture to the hair. So why should they be banned? We are convinced that a treatment must have a long-term effect, by treating a problem rather than masking it. However, silicones act as a waterproof film that only acts temporarily. Their occlusive effect on the skin prevents the evacuation of toxins and the absorption of moisture. In addition, silicones are water resistant which makes them difficult to evacuate in the long term: the skin and hair become dependent on them, even if they do not bring them anything beneficial.
Due to the comedogenic effect of silicone, the skin becomes clogged and imperfections multiply in the long term.
Our decisive argument? Silicones are not biodegradable and pollute water. In addition, they are bioaccumulative, ie they are absorbed by several living beings (plants, organisms) in an accumulative way. In other words, silicones in cosmetics are highly polluting.
Petroleum derivatives
Paraffin, petroleum jelly, mineral oil, etc. Petroleum derivatives are often present in cosmetic products and take different forms. They help reduce water evaporation from the skin, which keeps the epidermis hydrated. By forming a protective film, they are also known to make the skin more resistant to external aggressions.
However, petroleum derivatives do not provide real skin care (vitamins, hydration, antioxidants, etc.) and therefore have limited long-term cosmetic interest. On the other hand, their comedogenic effect promotes the appearance of imperfections. Finally, they are not biodegradable and have a negative impact on the environment.
Animal products
For ethical reasons, Grangettes products are labeled PETA Vegan & Cruelty Free. They do not include any ingredients of animal origin.
Ingredients from non-sustainable certified palm
Palm oil is extracted from the pulp of oil palm fruits. World consumption of palm oil is very high, which has led to intensive production methods that are not very respectful of the environment and living organisms. For this, we are committed to using sustainable and labeled palm oils, or to using alternative ingredients.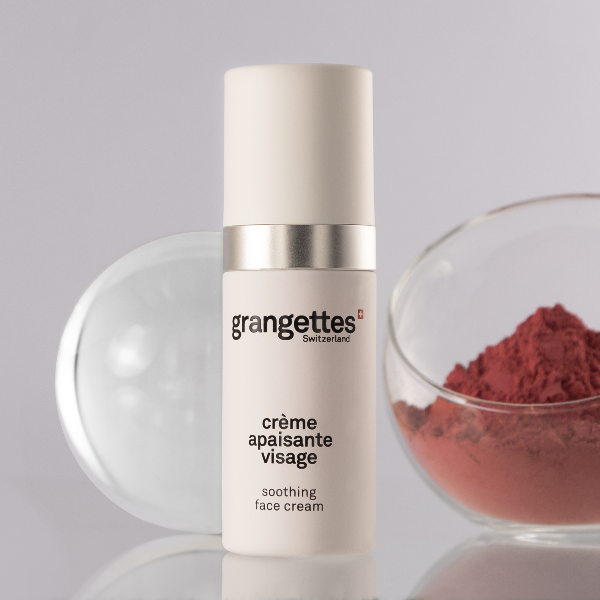 Quality Charter Orangettes Switzerland: 100% safe products
The products Grangettes Switzerland follow a strict quality charter and exclude all controversial components, without compromising sensory, quality and efficiency.
We do not leave room for doubts: the chosen ingredients have proven in terms of efficiency without harming health, animals and the environment.
Our ethical approach does not stop the composition of products, recyclable packaging and respect for the living. We commit ourselves in a sustainable way to constantly improve our products based on available scientific discoveries.