Grangettes Switzerland: reliable and conscientious design cosmetics
Grangettes Switzerland is a Swiss brand of cosmetics combining know-how, high-technology, sensory, efficiency and ethical.
How are our products designed?
The answer in this article.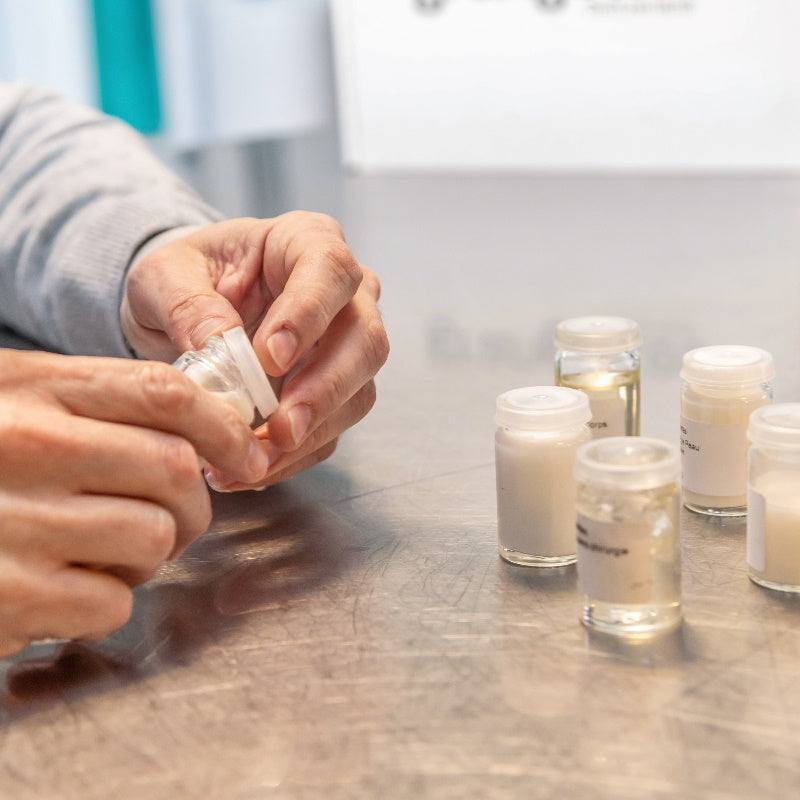 The final price of the product, a key factor in many brands
Many cosmetic brands take as a basis the final selling price of a product to design it.
To make it simple, they define a price and make it possible to produce a cosmetic at the closest to this goal.
As the "price factor" represents the most important constraint to be respected, many compromises are to be made in terms of the quality of ingredients, sensoryness, efficiency and respect for animals and the environment.
Grangettes Switzerland: a unique and atypical approach
A strict charter as a guideline
If you have read our previous articles, in particular the one on our clean charter, you already know it: we are very attached to the principle of 100% healthy ingredients, efficiency, sensoriality and ethics; we also practice a fair pricing policy.
The design of our products is based on the desired result and compliance with our charter: "Peta Animal Test Free and Vegan" labeling, respect for living organisms and the environment, exclusion of controversial ingredients and excellent rating on analysis platforms. cosmetics, no superfluous ingredients, sensoriality, and short, medium and long term effectiveness.
Imagine the ideal product
When we wish to integrate a new product into our range of Swiss cosmetics, we define precise specifications to which we do not derogate. Depending on the feedback from the chemists in our laboratory, we decide whether or not to develop the product:
if the experts assure that the product is feasible without compromise and remaining at a reasonable price, we launch the design;
if, on the other hand, too many compromises are necessary and we have to lower our requirements, we prefer to cancel or postpone the creation of this new product while waiting for new innovations in the cosmetology sector.
The example of a hand cream
Take the example of hand cream. Our specifications could include the following elements:
sensorial elements: not sticky, have a neutral or pleasant and not overpowering smell, beauty of the bottle;
expected results: hydration and anti-dark spot action;
formulation: exclusion of controversial ingredients (for example: ingredients suspected of being toxic, carcinogenic, endocrine disruptors, pollutants, comedogenic or allergenic);
respect for people at all stages of the production chain;
respect for animals with the "Peta Animal Test Free and Vegan" label, the strictest in this field;
respect for the environment: eco-responsible packaging, no plastic or silicone microbeads;
affordable and fair prices.
This list is of course not exhaustive and our specifications are extremely detailed. Once one of them is finalized, we communicate it to our teams. If the design of such a cream is feasible, we carry out several iterations of samples, in order to evaluate the cream, until obtaining the desired result according to organoleptic and galenic criteria, namely: sensation to the touch, speed of penetration, stickiness or not, color, smell, ease of spreading, shaping of the product, etc.
As soon as the right product is determined, we judge whether its effectiveness corresponds to the specifications. If the result is conclusive, the creams are tested by several experts from different fields, who give us their opinion. Once the final adjustments have been made, this cream will see the light of day. If we are still not satisfied with the result, production will not be launched.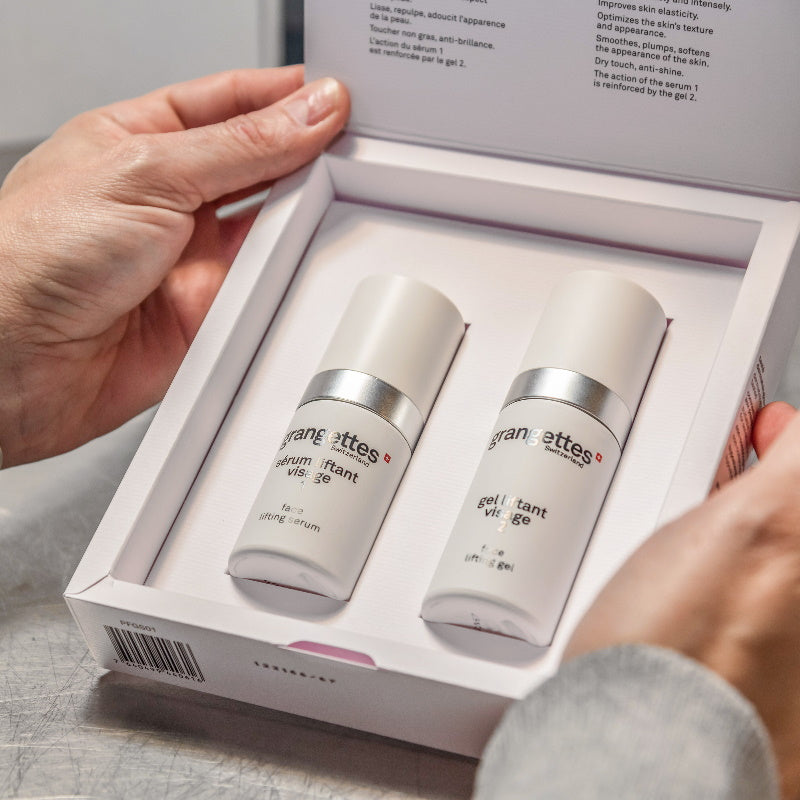 Grangettes Switzerland : the guarantee of products
You will have understood this: we recommend quality rather than quantity. We prefer to have few products in the shop, but each of them is successful, efficient and sensory.
For example, for this reason, we have not yet developed solar cream because no UV filters match our requirements.
As mentioned in our article "all know about sun protection", our strict requirements do not yet allow us to produce the protection of our dreams: we wait and focus our efforts on other areas in the meantime!